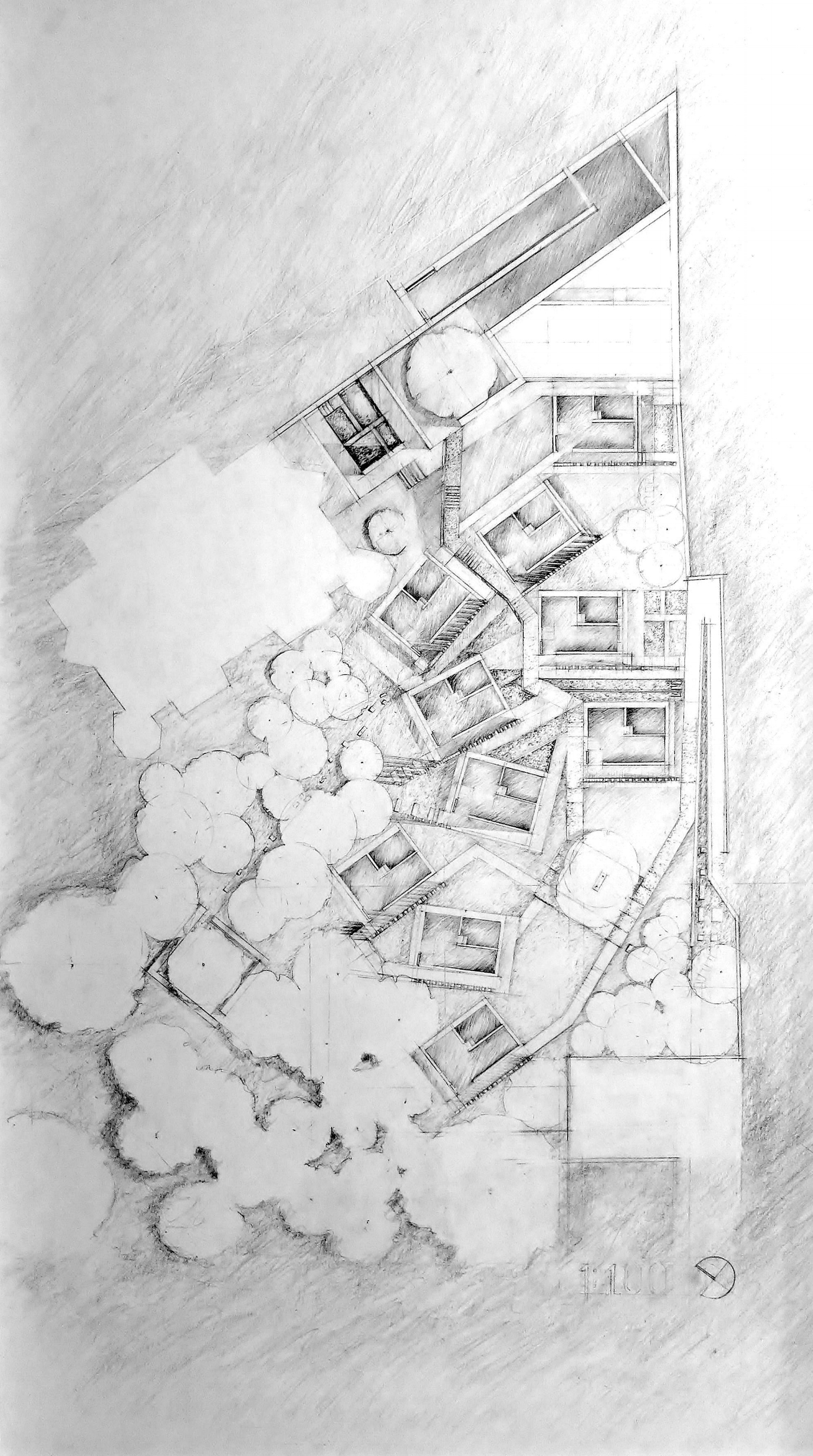 THE FALLEN PETALS.
Architecture
Location: Nottingham
Size: 625.5 square meters
落紅不不是無情物,化作春泥泥更更護花。
龔自珍
'The fallen petals , in return , will transform into soil to nourish the flower in spring.' Gong Zizhen (1792-1841)
The project calls for the design of a 10 room boutique hotel in Nottingham. The hotel will need to have a clear design thesis that should pervades all aspects of building. This implies the from of the building but more importantly design details and the phenomenological experience of the visit. The project has develop the secondary and tertiary design elements such as stairs, window, even basin tap or door handles. There were all need to be designed in harmony with the architect chosen main concept

SPRING is in the start of a year, every thing on the planet earth grows. It is also the moment of being optimistic and looking forward to the feature. The visual for the visitor is looking toward the bottom of the valley in foggy misty morning.
AUTUMN is the transition point of a year between things that grow and die. It is full of movement and excitement. The visual show visitor is attracted by the fallen Maple leaves turning golden brown, while stepping out from his room.
WINTER is the last season of a year. it is also the only time you would look back and reflect what you have done in the past. Things passed away is not necessary ruthless, in return, they will transform into soil to nourish the flower in spring. The visual show when the visitor paused in the middle of the paths and looking back toward where he come from.